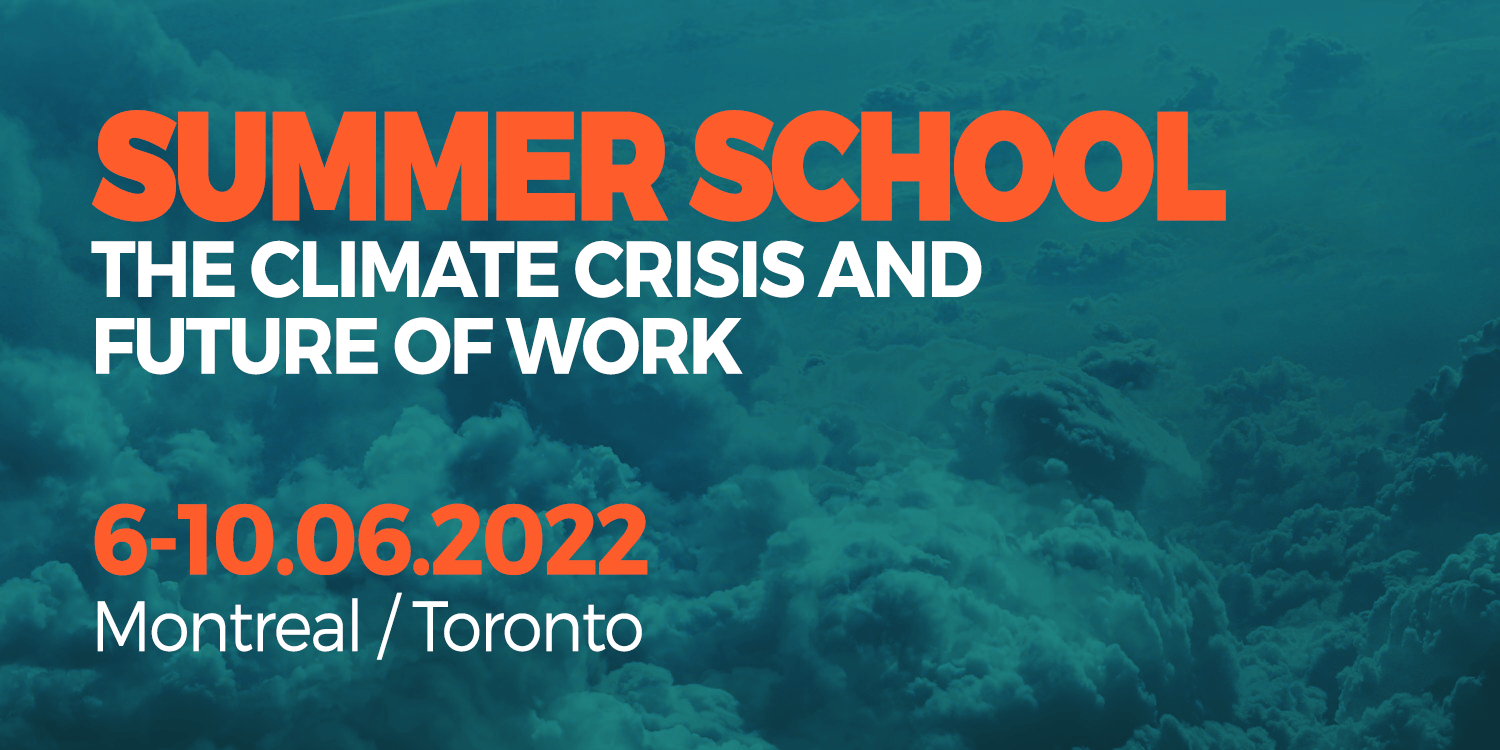 REGISTRATION
Those who wish to participate in-person to this the week-long summer school are required to register. The school will be held face-to-face during the week of June 6-10, 2022, and will take place simultaneously in Montreal (in French, at the University of Montreal) and Toronto (in English, at the University of Toronto). Half of the sessions will be site-specific, and the other half will be broadcast live to both places. The latter (joint hybrid sessions) will be bilingual, with simultaneous interpretation provided throughout. Please ensure that you have a device and headphones on site to access the simultaneous interpretation when required.

The cost of registration for the entire five days is CDN$425, all fees and taxes included. Registration includes five meals, ten coffee breaks, a cocktail reception, simultaneous interpretation and relevant documentation.

It is also possible to register for specific days (see the program to make your choice) at the modest costs of CDN $85 per day. Daily registration includes a meal, coffee breaks, etc. For the purposes of meal and other planning, you need to specify the days for which you wish to purchase a ticket.

We strongly encourage in-person attendance to take advantage of networking opportunities. Hurry, the number of places is limited!

Registration is done online through the eventbrite secure payment platform. Please click on the button below if you wish to participate in person in Toronto (English sessions + joint hybrid sessions with the University of Montreal – bilingual with interpretation).
If you would rather participate in person in Montreal (French sessions + joint hybrid sessions with the University of Toronto – bilingual interpretation), please follow this link.