22 April 2021
A big shift continues to run through Canada's manufacturing sector. The geographic distribution of these jobs is increasingly uneven, with a shift to higher-skilled jobs introducing greater barriers to entry.
Join the Diversity Institute and Ontario Chamber of Commerce on April 22 for an in-depth discussion on changes in Canadian manufacturing and why a skills agenda, with both basic and lifelong training systems on the job and in the classroom, is the key to future-proofing these industries.
This event will profile findings from an upcoming report 'Industry 4.0, the future of work and skills: Building Collective Resources for the Canadian Aerospace Industry' from the Diversity Institute, to be published in partnership with the Future Skills Centre, Interuniversity Research Centre on Globalization and Work (CRIMT), and the International observatory on the societal impacts of AI and digital technology.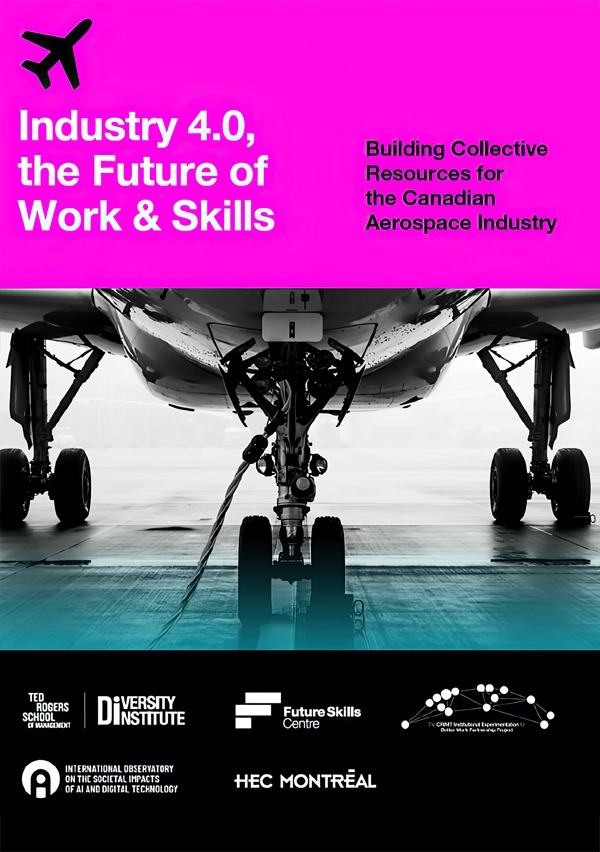 The presentation of the report, which highlights changes in the Canadian aerospace industry will be followed by a panel discussion with various Aerospace and Manufacturing industry representatives.
Speakers:
Cassandra Bowkett, Postdoctoral researcher at HEC Montréal
Christian Lévesque, Professor at HEC Montréal and the co-Director of the CRIMT research network
Mike Moffatt, Senior Director, Policy and Innovation, Smart Prosperity Institute
Brendan Sweeney, Managing Director, Trillium Network for Advanced Manufacturing
Sosina Bezu, Senior Research Associate, Diversity Institute